Recipes to upgrade these 3 popular quarantine pantry staples
56 Posts
January 20, 2021, 9:14 am
Recipes to upgrade these 3 popular quarantine pantry staples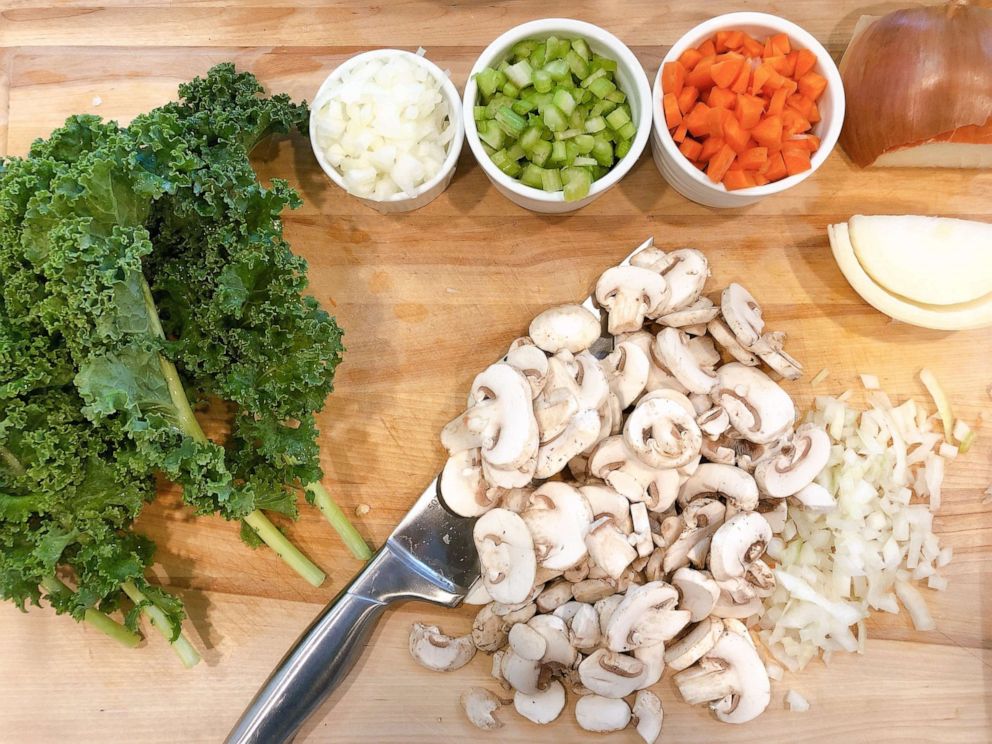 Try air-fried mac and cheese, cereal milkshakes and more!
Whether you're in a rut with cooking in quarantine or looking for fun upgrades to staples that are already on hand in the pantry, these semi-homemade hacks will add a fun twist to your work-from-home routine.
"Good Morning America" asked three households for their best upgrades for three different consumer package goods that have soared throughout the pandemic: Boxed mac and cheese, cereal and canned soup.
Check out these simple recipes and how-to-videos below!
Crispy Mac and Cheese Balls
Radhika Thotakura from New Jersey said she was bored of plain mac and cheese, but once she got a new kitchen gadget, decided to spice things up with her air fryer.
Ingredients
1 package of boxed mac and cheese, cooked according to package
2 eggs
All-purpose flour
Panko breadcrumbs
Pinch of salt
Red pepper flakes
Lemon pepper
Parsley
Directions
Make the mac and cheese, allow to cool in the fridge until chilled to form balls.
Beat the eggs in a small bowl. In another bowl combine breadcrumbs and a pinch of salt. Put flour in another separate bowl.
Roll balls out of the mac and cheese, cover in flour and immediately dip in egg.
Dip the ball into the panko then back in the egg then back into the panko breadcrumbs, until the ball is completely covered.
Put in air fryer at 350 degrees for 10 minutes and flip them half way through.
Sprinkle with red pepper flakes, lemon pepper and some parsley. Serve and enjoy.
Note: For the air fryer, put a sheet of aluminum foil on the bottom and spray it with nonstick spray to help keep the balls from sticking.
Cinnamon Toast Crunch Milkshake
James Lamprey shared his simple cereal infused shake with "GMA."
Directions
Mix frosting and ground cinnamon.
Smear cinnamon frosting on the rim of a large glass and add cinnamon toast crunch to the edges.
Fill a blender with one cup of milk, five scoops of vanilla ice cream, one tablespoon of brown sugar, half a cup of cinnamon toast crunch cereal and a teaspoon of cinnamon.
Blend and pour into prepared glass.
Add whip cream and cinnamon on top. Garnish with a cinnamon stick and a cinnamon pop tart.
Keto Cream of Mushroom and the Works Soup
Brandon Lingold and Austin Roth, who live in Texas, began to experiment with food they had on hand during the pandemic while working from home and shared their unique spin on an upgrade for packaged soup with simple, healthy and easy to use ingredients that also fit their Keto diet.
This doctored-up condensed Campbell's soup adds flavor, making the dish taste like it was cooking for multiple days.
Directions
Use one can of Campbell's cream of mushroom soup and prepare the soup per the directions on the can.
Add slices of browned Italian sausage, two full sausage links.
And one densely packed cup of kale leaves.
Add half cup of each: carrots, onion and celery.
Sprinkle of fresh chives.
Throw in a Parmesan rind to add flavor to the base.
Simmer soup until the kale has wilted through and serve.
Read More : pg slot
Click for thumbs down.
0
Click for thumbs up.
0
166,989 Posts
Click for thumbs down.
0
Click for thumbs up.
0